Ergon was born in 2007 as a series of Greek traditional products from all corners of Greece.
For the first 4 years, we were focused on building and distributing a strong, unique product portfolio. Ergon redefined in aesthetic and quality terms the meaning of "traditional"; products from small, honest workshops, from partnerships, and from romantic tenacious producers. Our aim was to create a series of products which are the crown jewels of their respective categories. Our products are: Protected Designation of Origin, Protected Geographic Indication, Organic Farming, Integrated Management, Wild, Uncultivated products from small workshops or with intense local characteristics. We now have a portfolio of 1200 products sold in 300 points of sale in Greece and abroad.  Every year we renew our product portfolio by 10% through extensive research and development in new food technologies and product categories.
In 2011, Ergon began a transformation into a retail consumer brand by developing its own retail network. In our retail stores, we used the same aesthetic recipe that we used with the Ergon products and we have been able to build a network of spaces with strong aesthetics, design, and simplicity. Today, Ergon has 11 stores in its network in Greece, London Brussels and Singapore. We have been able to successfully develop outposts that range from Ergon-branded corners in hotels and supermarkets, to Ergon delis and restaurants, to our flagship Ergon Agora – a 10,000 sq.ft. celebration of all aspects of the Greek specialty food space.
Ergon is many steps closer to accomplishing our vision of becoming a premium global food brand.  We have a truly unique specialized product portfolio of artisanal Greek products. A recognized modern brand with successful concept stores in Europe and Asia. We have developed key partnerships with major players for the artistic aspects of the business, strategy, and design.
Our footprint is growing with strong momentum in Europe, Asia and the US.
In short, ERGON is a proven concept with proven growth potential. Our goal today is to accelerate our growth by expanding our retail network in order to become the representative of the artisanal Mediterranean food space globally.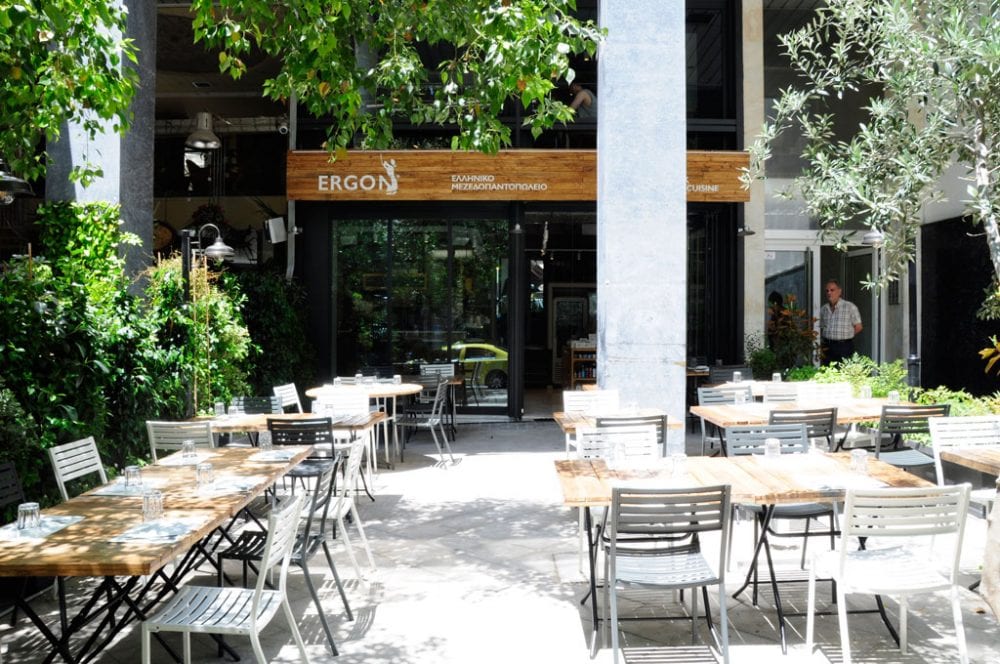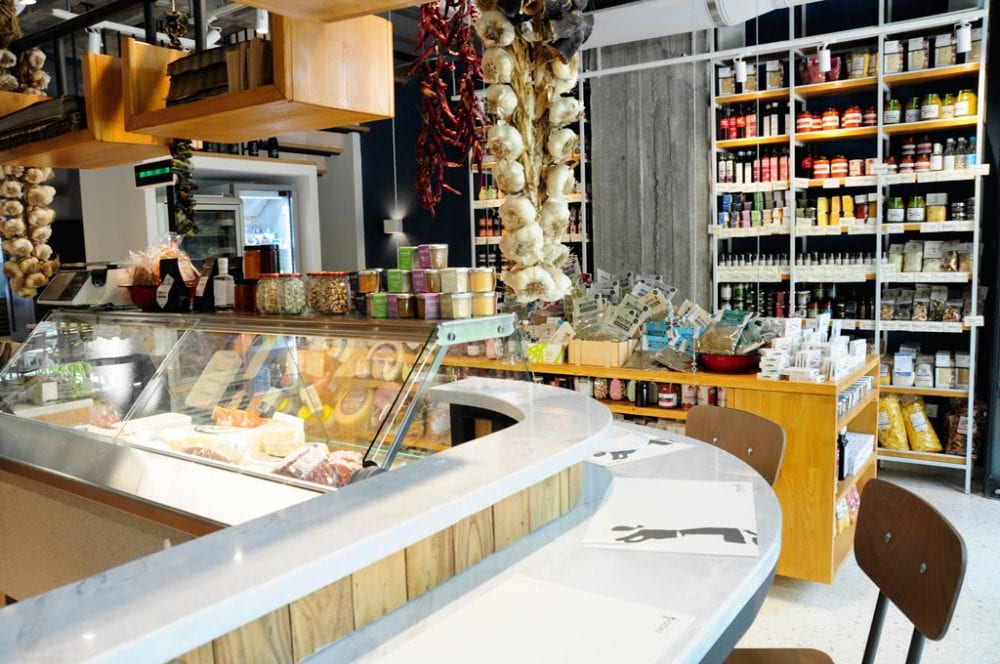 Photos from Ergon Foods website